**Shipping Delays May Occur Due To Weather Conditions and Covid-19.**
To Place an Order, Please use the Shopping Cart Method.  
Orders over $1000 receive a discount of 4% of the order amount. (*Discount is applied manually after order is placed.)
Most orders are processed within 1 business day.     
 Business hours: Monday to Friday, 8am to 3pm PST.         
Prices are in Canadian Dollars
Case Prices are Wholesale
Email: sales@realrawfood.com
Call: 250-496-5215
Would you consider paying by check or email transfer? Small businesses pay huge fees to the banks and credit card companies to process credit card transactions. This will help keep our prices down.
 If you find any of our products at lower prices we would like to know.
Miscellaneous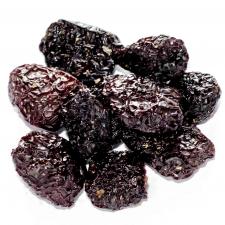 Certified Organic from Peru.
These jumbo ripe Botija Olives from Olivico Farm in Peru have been dried at low temperatures (below 110 degrees farenheit) and spiced with a selection of organic herbs: oregano, tarragon and thyme.
All the natural oil of the olive is intact, very juicy. This is a premium olive grown on the coastal desert plains of southern Peru. Ecologically cultivated, hand-picked & packed with extraordinary care. Dried Botija Olives are fermented first in a sea salt pond for 3+ months then rinsed, dried and seasoned.
$165.00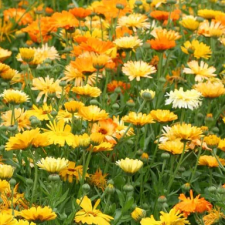 Calendula for its skin healing, renewing, soothing and softening qualities. Made with organic calendula petals infused in sunflower oil, beeswax and essential oil blend. Handmade by Okanagan Herbals in Penticton BC. 4oz
Calendula cream is primarily used to treat skin age spots, diaper rash, eczema, skin irritations, bruises, burns and open wounds. Calendula improves neovascularization in tissue, or the growth of new tiny capillaries, which improves blood circulation and helps skin wounds heal. It increases the speed of tissue repair for open wounds as well as for tissue injuries such as sunburn. The cream base has a soothing effect on surrounding tissue to aid relief from itching or pain. Calendula cream has also been recommended to treat minor frostbite. Specific studies have not been done to validate these uses.
Radiation treatments for cancer can cause sores and dermatitis at the radiation site. Calendula cream has been used by patients to soothe and help heal these skin conditions. Clinical studies have not been done to verify this use of calendula cream, but according to the University of Maryland Medical Center, homeopathic doctors recommend its use for this type of topical application.
Calendula cream seems to have anti-inflammatory properties, and it may be used to soothe muscle aches, cramps and sprains. The cream may also be used to treat hemorrhoids, according to UMMC, although studies for its use as an anti-inflammatory treatment have not been conducted.
$30.00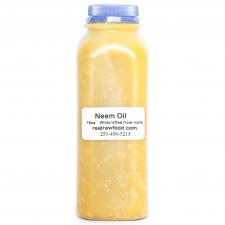 Wild-Crafted Neem Seed Oil from India. 
This is premium Neem oil. Wild-crafted, cold pressed from carefully stored seeds* of the Neem tree. This oil is perfect for skin care, animal care & herbal use or as an agricultural spray. It is rich in all the liminoids and com