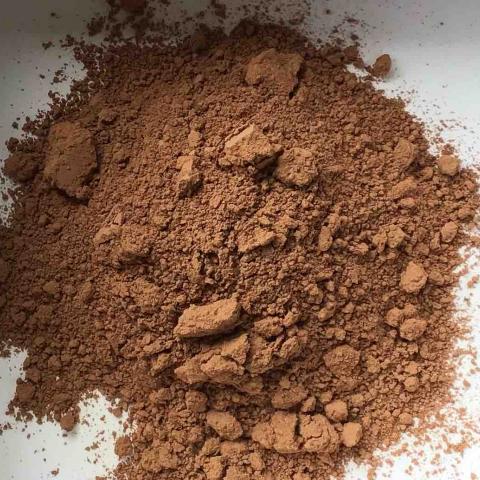 NEW PRODUCT!
Certified Organic from Peru. 
*Using a newly invented process, our supplier was able to create a cacao powder with a minimum 28% fat! Normal cacao powder has a fat content between 10-13%. 
Made from cacao beans from a few different regions in Peru, like San Martin, but predominantly from a variety in the Cuzco region called Chuncho. Chuncho cacao is the cacao varietal that the Incan and Pre-Incan civilizations used. This cacao varietal grows natively in the highlands of the Cuzco Andes at around 1400meters above sea level. No other cacao grows at such a high altitude, enabling it to produce one of the purest, most complex and concentrated phytochemical and flavor profiles, which is also richer in cacao butter. Domesticated by the Machiguenga people, ancestral inhabitants of this region, the cacao is fermented in its native habitat within wooden boxes. Chuncho cacao is prized for its very low astringency, and flavour profile of red fruits and floral notes. This Cacao powder will be low in cadmium (<0.8ppm).
The raw cacao beans are fermented, gently heated to bring out the fine flavours, dried and milled, and then hydraulically pressed to seperate the fat content. Cacao is naturally high in several minerals, especially manganese, magnesium, phosphorus, potassium, iron and zinc. In addition to minerals, cocoa also contains some caffeine and theobromine. Also known as Raw Cocoa Powder.
Contains 28-31% cocoa butter.
Benefits:
May Help Reduce Inflammation and Oxidative Stress 
Supports Cardiovascular and Metabolic Health
Can Improve Your Mood and Energy
May Help Protect Your Brain and Improve Mental Performance.  
$12.50