Calendula Face and Body Cream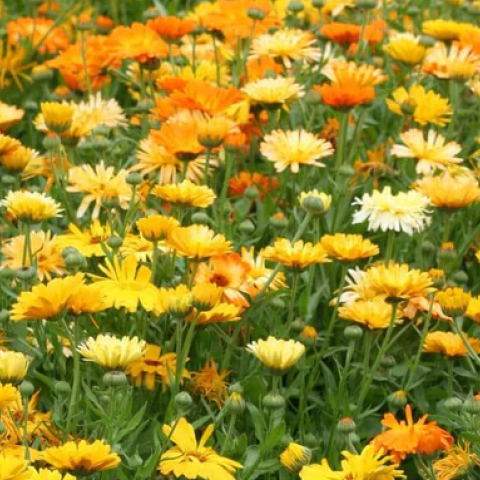 Organic Calendula Face and Body Cream made in Penticton, BC.
Calendula is known for its skin healing, renewing, soothing and softening qualities. Calendula cream is primarily used to treat skin age spots, diaper rash, eczema, skin irritations, bruises, burns and open wounds. Calendula improves neovascularization in tissue, or the growth of new tiny capillaries, which improves blood circulation and helps skin wounds heal.
It increases the speed of tissue repair for open wounds as well as for tissue injuries such as sunburn. The cream base has a soothing effect on surrounding tissue to aid relief from itching or pain. Calendula cream has also been recommended to treat minor frostbite. Specific studies have not been done to validate these uses.
Radiation treatments for cancer can cause sores and dermatitis at the radiation site. Calendula cream has been used by patients to soothe and help heal these skin conditions. Clinical studies have not been done to verify this use of calendula cream, but according to the University of Maryland Medical Center, homeopathic doctors recommend its use for this type of topical application.
Calendula cream seems to have anti-inflammatory properties, and it may be used to soothe muscle aches, cramps and sprains. The cream may also be used to treat hemorrhoids, according to UMMC, although studies for its use as an anti-inflammatory treatment have not been conducted.
*Made with organic calendula petals infused in sunflower oil, beeswax and essential oil blend. Handmade by Okanagan Herbals in Penticton BC. 
4oz
$30.00