Cod Liver Oil-Green Pastures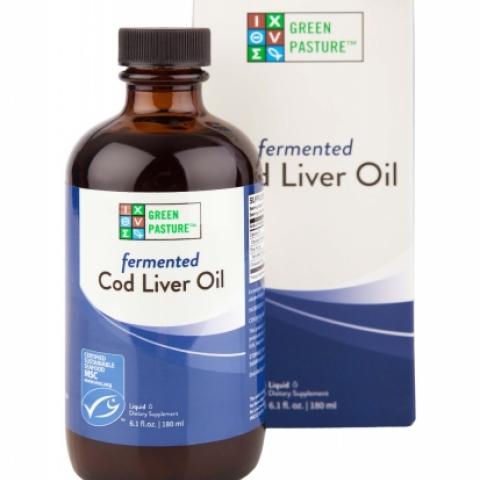 Green pasture's Fermented Cod Liver Oil
Green Pasture's fermented cod liver oil is made in small batches with extraordinary care. They ferment livers from fish that have been exclusively wild caught in the Bering Sea/Aleutian Islands region. Fermentation, in this case, is a natural enzymatic and microbial action that releases the oil from the livers.
This Fermented Cod Liver Oil is a raw, unadulterated, whole food. There are no additives of any kind. It is routinely third-party tested for purity. This entire product line is certified by the Marine Stewardship Council, which ensures that the cod livers we source have been sustainably wild-caught.
Fermented Cod Liver Oil is an excellent source of natural vitamins A & D, and omega fatty acids (including EPA and DHA), along with other fat-soluble nutrients. Because our Fermented Cod Liver Oil is all natural, and extracted using fermentation, it is readily absorbed in our bodies. This means these wonderful nutrients are easier for our bodies to use, leading to a boost in your oral and overall health. This liquid version is more budget friendly than the capsules. You get more servings for your money. 
180 ml
$41.00