Cod Liver Oil-Rosita Extra Virgin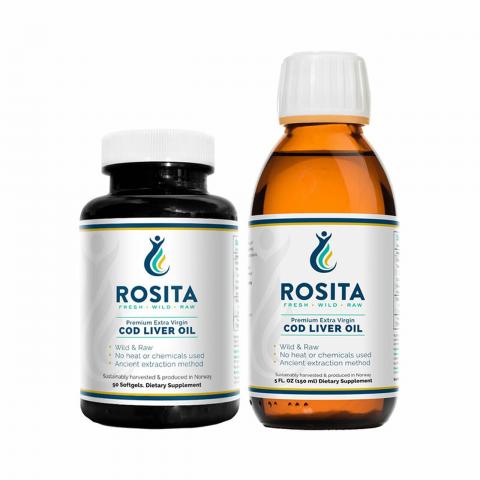 ,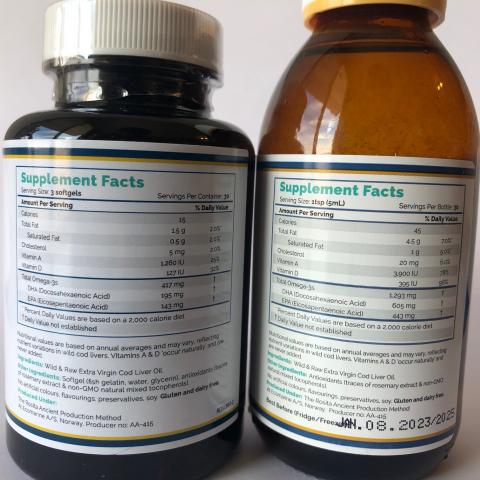 Rosita Extra Virgin Cod Liver Oil
Your source for the only fresh, wild-caught and raw Extra Virgin Cod Liver Oil in the world! Recommended for GAPS, real foods and Paleo diets, and others that understand it's important to use a premium cod liver oil with naturally occurring nutrients. Recommended by Weston Price Foundation!
Rosita Real Foods is a trusted source of fresh, wild-caught and raw liver oils, rendered from sustainably harvested fish living in the crystal clear waters of the remote Norwegian Fjords. As Organic 3 is the only U.S. distributor of Rosita's truly exceptional products, our goal is to provide you with a genuine, extra virgin cod liver oil that's as close to the freshness and nutrient content as you would find in the liver of a "living" codfish.
No chemicals, solvents or mechanical devices are ever used in Rosita's ancient, handcrafted process. Starting with the harvest of the fish from Norway's cold, clean northern fjords using their own small fleet of fishing boats, Rosita controls every single step of its extracting process. In their small processing facility, they use an ancient method to extract the oil from the liver. It mimics the changes of the seasons and minimizes the fish liver oils exposure to light, heat and oxygen. No chemicals or bleaches are used, so you only get raw, mild-tasting, nutrient-rich fish liver oil.
Refrigerate upon receiving: 
Rosita fish oils are nitrogen-flushed to remove oxygen before sealing the bottle, which preserves the oil's freshness in all temperatures. To ensure quality, please store in your refrigerator as soon as possible.
 
Consume within three months:
Once you open the bottle, the oil must be consumed in a timely manner. Please note, it's normal for fish oils to become thick and cloudy when cold even within 90 days of opening.
 
Or freeze for up to three years:
Alternatively, you can store unopened bottles in the freezer for up to three years from the product's production date. So, feel free to stock up and let your customers know they can do the same!
$85.00