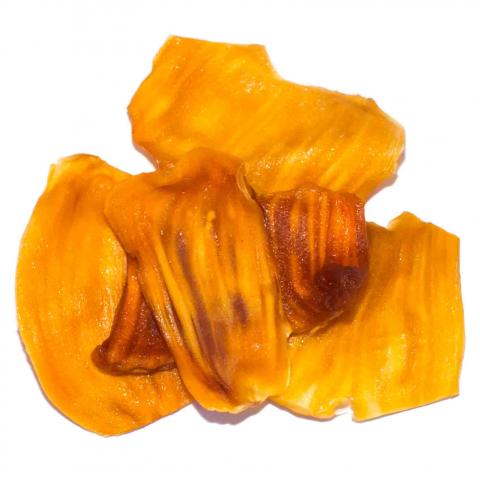 Certified Organic from Amfri Farms in Uganda.
"The company's flagship plantation, 88 years old, 1,497 acre (600 hectare) kyampisi estates is certified organic of which over 700 acres (300ha) are certified bio dynamic, Demeter – the only such plantation on the equatorial belt in the entire world."
Tastes similar to juicyfruit gum. Dried Jackfruit is a golden strip of chewy, natural fruit. Dried at low temperature.
Learn more: http://www.african-organic.com/ 
$16.50