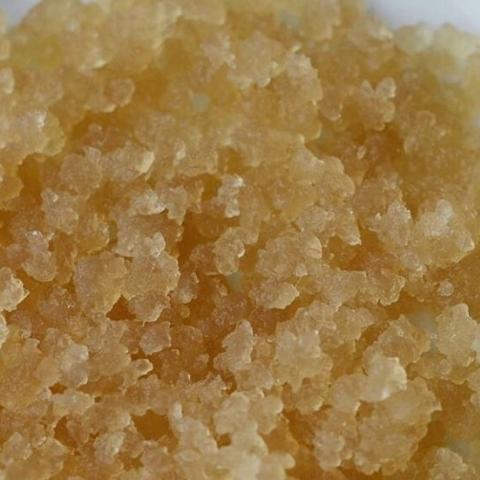 Dehydrated Water Kefir Grains. 
Making naturally gut-healthy soda at home is as easy as mixing sugar into water - the Water Kefir Grains will do the rest.
Add fruit or juice for a refreshing drink that even kids love. Water kefir grains create a carbonated lacto-fermented beverage from sugar water, fruit juice, or coconut water. Incredibly easy to make, water kefir makes a fantastic non-dairy alternative to milk kefir and can be flavored to make a range of delicious beverages, or as an ingredient in many recipes!
This box contains 1 packet of traditional, heirloom-style water kefir grains. Rehydration period of 3-4 days with unchlorinated, unfluoridated water and coconut sugar is required before regular use. Cultures on the counter at 68 - 85 degrees F. Can be used to culture sugar water, fruit juice, and coconut water. 
These dehydrated water kefir grains are good for 2 years or more.
Click here for Instructions. 
Contains 10 grams of kefir grains. 
$17.00