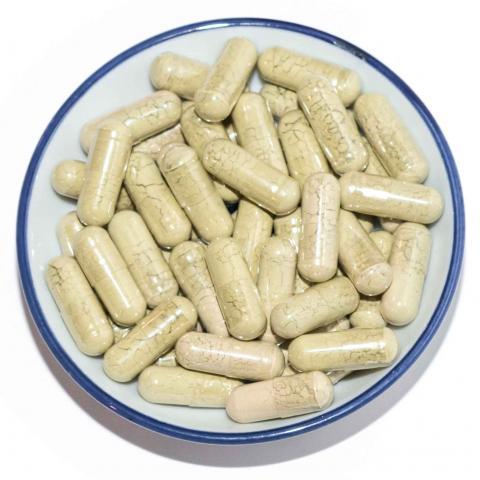 Aloha Medicinals Pure Lion's Mane™
Known as "Lion's Mane," Hericium erinaceus mushrooms have been used for centuries in Asia for their ability to support brain function as well as their anti-oxidant and anti-inflammatory properties. Our Lion's Mane supplement is guaranteed to contain at least 250 mg of polysaccharides (50%) in every capsule and made by the world's largest producer of medicinal mushrooms.
* American Grown and Produced, 100% Certified Organic, 100% Kosher, 100% Halal
Recommended dose: Adults: 1 to 4 (500mg) caps per day.
Ingredients: Organic Hericium erinaceus *(mycelium, primordia, fruiting bodies, and extracellular compounds)
Non-Medicinal Ingredients: Vegetarian Capsule (Pullulan), 100% Organic White Milo (Growing Substrate)
Benefits may include:
Supports memory, focus, and concentration by stimulating the growth of brain cells
Antioxidant properties
The beta-glucans provides immune support
100-680mg vegcaps
$35.00