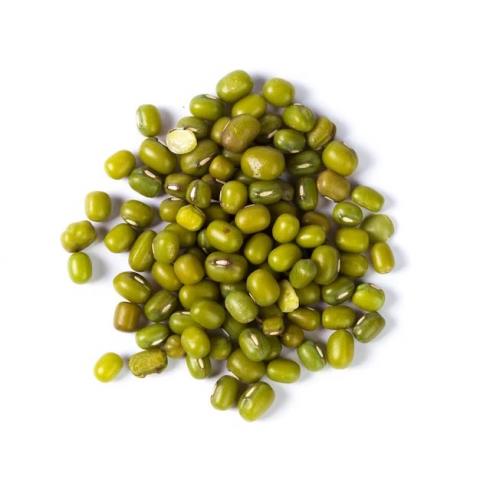 Certified Organic Mung Beans from Argentina. 
Mung beans are small, round, and have a green coat. They can be sprouted and enjoyed in classic Asian dishes like Japanese enoki and shitake soup, hulled and split to stew into curative Indian dishes like kitchari, and even made into powders and pastes for smooth treats like Korean mung bean jellies. Apart from their versatility, they standout nutritionally, delivering high levels of iron, magnesium, and a whole host of B vitamins per serving.
Whole mung beans benefit from being soaked for at least 4 hours before being cooked for about 40 minutes.
$20.00