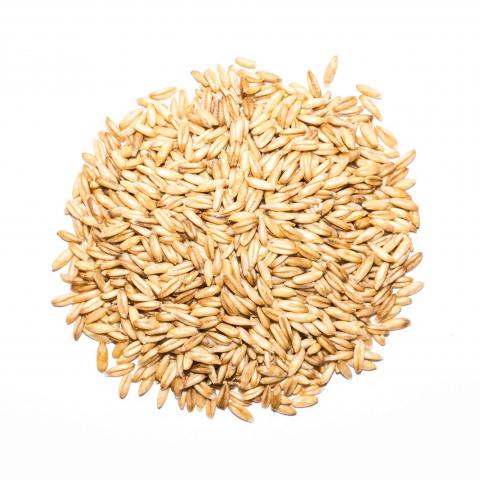 Certified Organic, Kosher, and Gluten-Free Oats from Canada.
Usually oats are heated, so they cannot sprout. These are also called Naked Oats and grow without hulls, so they aren't damaged or killed by de-hulling.
These oats are grown in fields that are not used in crop rotations for wheat, barley, triticale, rye, or any related species (spelt, etc.) for at least 3 years, and the  majority of our fields have been dedicated gluten free for 10+ years.  All of our facilities and milling equipment are dedicated to gluten-free crops.   In addition to these rigorous standards, we test our oats for gluten contamination after harvest and again after milling.  We test our oats using an ELISA enzyme test which is approved for gluten-free food manufacturers.  Our oats consistently test negative for gluten – below the detectable level of 10 ppm.
Use for Oat Milk, Milling, or Rolled Oats. Soak for 2 days, dry, roll and have with your favourite Nut Milk.
$4.00