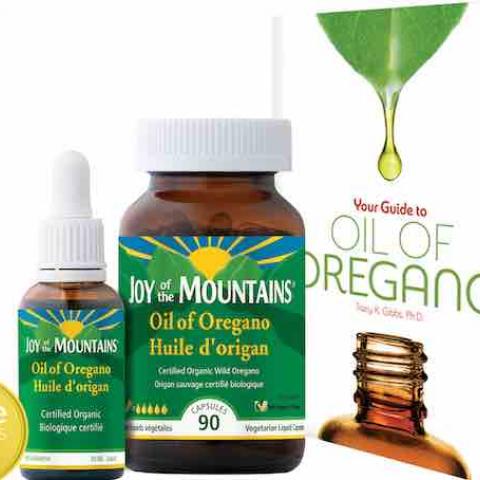 Joy of the Mountains Oregano Oil
Oregano oil is well documented as a potent germ killing compound that can be used to naturally enhance immune support in times of need. Its active compound is called carvacrol. Research shows oregano oil to be effective against all Gram-positive and Gram-negative bacteria tested. It works by disrupting the cell membrane of the bacteria.
When a bacterial cell comes in contact with carvacrol its cell membrane is significantly altered. This is like knocking out the deflector screen of the Starship Enterprise. Once the cell membrane has been damaged, (i.e., the shield has been lowered), then an influx of various compounds like calcium can readily kill the bacteria.
Unlike medical antibiotics, oregano oil is not toxic to human cells, nor does it promote an overproduction of Candida albicans (a digestive yeast). Rather, it helps keep Candida in check.
Joy of the Mountains® remains the gold standard in quality, and we refuse to take short-cuts to compete with the numerous low-priced competitors on the market today. Produced by a small family business in the Okanagan region of BC. For fighting colds, flus and numerous other infections, choose an Oil of Oregano your family can depend on. Joy of the Mountains is voted #1 by Canadian families year after year, because it works. An independent UBC antiviral study confirmed the superior performance of Joy of the Mountains: 2-4x more effective than other leading brands."
The difference? Oregano is all we do! We're committed to creating the very best, whatever the cost, no cutting corners. With today's virulent bugs, we all need a high-performing Oil of Oregano. Trust Joy of the Mountains when your health is on the line. 
$25.00