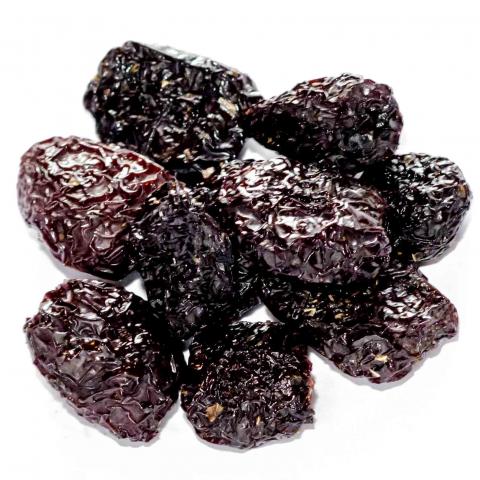 Certified Organic from Peru.
These jumbo ripe Botija Olives from Olivico Farm in Peru have been dried at low temperatures (below 110 degrees farenheit) and spiced with a selection of organic herbs: oregano, tarragon and thyme.
All the natural oil of the olive is intact, very juicy. This is a premium olive grown on the coastal desert plains of southern Peru. Ecologically cultivated, hand-picked & packed with extraordinary care. Dried Botija Olives are fermented first in a sea salt pond for 3+ months then rinsed, dried and seasoned.
$14.00