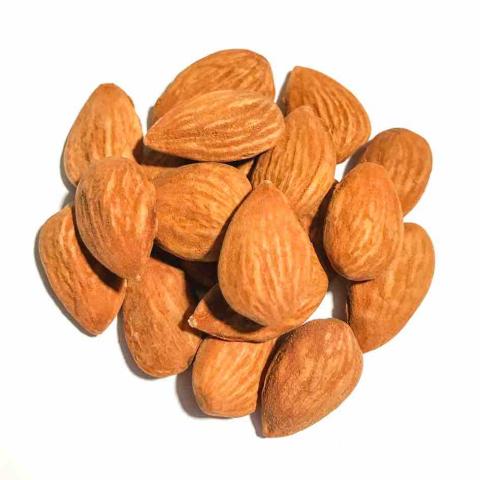 Certified Organic, from a family farm in California.
Steam treated and sproutable. Flavourful, mid-sized, SSR (Select Sheller Run),  hard-shelled varieties Butte/Padre. These do not contain any bitter nuts.  
Being from California they must be treated with "dry steam" to kill any pathagens. They are only exposed to the steam for a few seconds and are still viable and will sprout as well as unpasteurized almonds, so they can be considered unheated. Makes excellent nutmilk.
U.S. SELECT SHELLER RUN – These are typically mid-quality grades and easily the best choice for applications where almonds with minimal sorting/processing can be incorporated with other grades/ingredients. E.g., a confectionery product where a higher level of chip & scratched kernels is accepted, while they're also best suited for further processing - such as blanching, grinding, roasting, dicing, and slicing.
$13.00