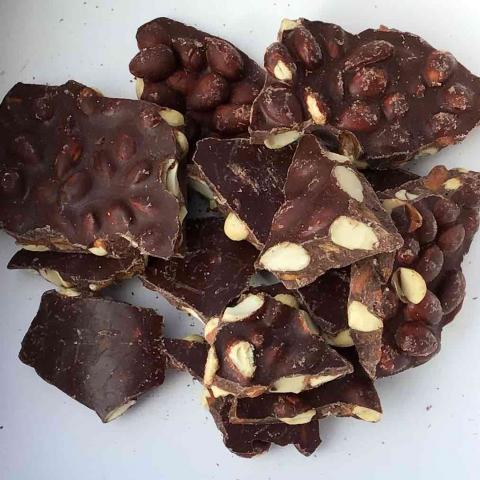 Certified Organic, Vegan, high-quality Chocolate.
Ingredients: Sprouted Almonds, Ecuadorian cacao, raw cocoa butter, coconut sugar & coconut (70% Cacao).
The cacao has minimal processing and is kept at low temperatures to maintain the antioxidants and complex flavour profile of our carefully selected cacao from Ecuador. The cacao beans are carefully selected for the highest quality to bring you a complex, full bodied dark chocolate with fruit and floral notes.
Handmade right here in small batches. Low glycemic. Cacao info
$24.00