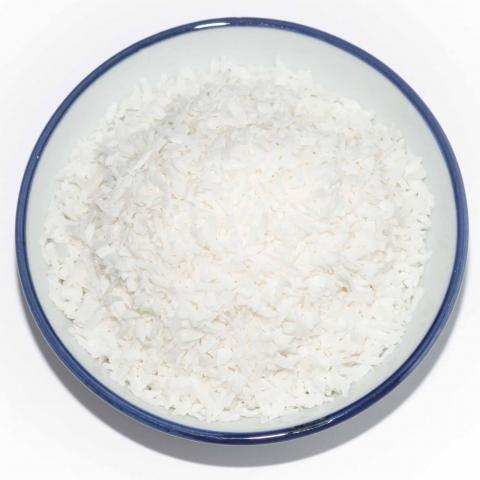 20% OFF (Med Shred Only)
Discount included in listed price. 
Certified Organic from Vietnam.
Coconut is high in saturated fat in the form of medium chain triglycerides (7g/oz). It also contains a number of essential nutrients, including dietary fiber, potassium, manganese, phosphorus, iron, copper, and selenium.
Benefits: may improve cholesterol levels, decrease infections, promote weight loss, improve heart health, and reduce the risk of dementia. 
For great coconut milk: blend it, or coconut butter, in water with 25% macadamia, almonds or other nuts, to emulsify.
$11.00