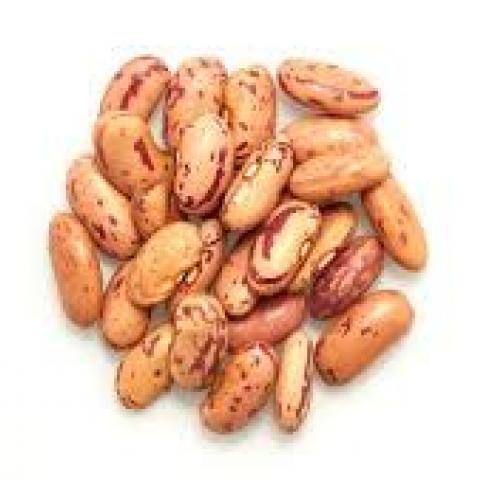 Certified Organic Pinto Beans from Turkey. 
Pinto beans are medium in size and when dry, they have a speckled beige and brown exterior. Interestingly, they transform in the pot and turn completely brown as they cook. Pinto beans were originally cultivated in Peru before they were spread throughout the Americas. Today, it's the most popular bean in the United States and is particularly well known as the bean of choice for refried beans and burritos. But this certainly doesn't limit you, the Turkish also enjoy them in this simple dish of pinto beans, dredged in olive oil. Pinto beans have a mild, nutty flavor and a velvety texture when cooked, so they readily take on the flavors you cook with.
How to cook: soak beans overnight, strain soaking water, boil on stove for up to 1.5 hrs. 
$20.00