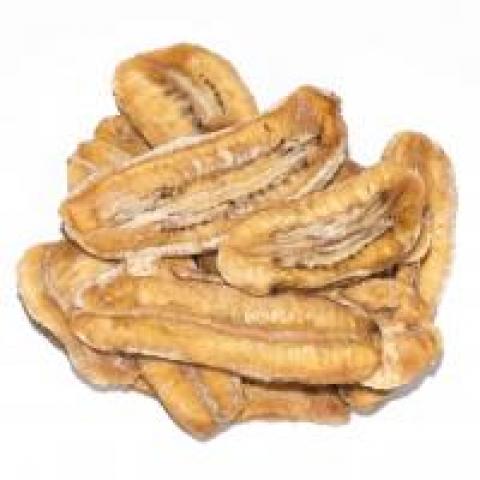 Certified Organic from Uganda
Apple bananas dried at peak ripeness to make a sweet chewy treat. 
They are stout and plump, with a thick taut peel. As the fruit ripens, it develops a far more tropical flavor profile, with notes of pineapple and strawberry. The Apple banana has a memorable, complex scent marked by a strong tart-apple aroma.
Apple bananas contain a significant amount of potassium and fiber and are higher in vitamins C and A than common bananas.
$13.00